USI & IBF Strategically Partner in Korea
Universal Shipping Inc., a RAK Logistics Company, today announces a new strategic partnership between Universal Shipping Inc. and IBF Korea Link Co. Ltd (IBF) that will go into effect July 1, 2018. In order to meet our customers' demands and manage our growth, we are glad to announce we are joining forces with IBF Korea Link Co. Ltd (IBF). This partnership will enable us to scale accordingly to our customers' requirements and present a competitive edge in our service offerings - FOB, Airfreight, 3PL & Origin and Buyers Consolidation Services. The new-found strategic partnership with IBF Korea will give USI/RAK a direct presence in office locations throughout the Korea region as seen below.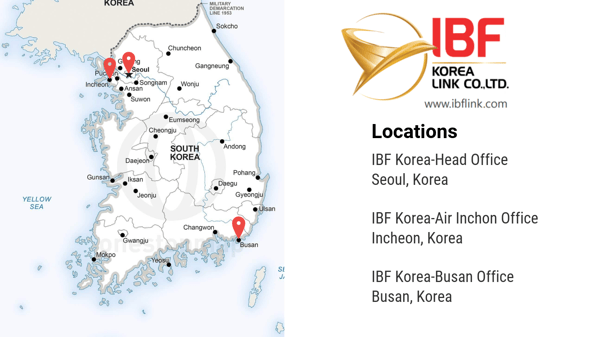 Click Here to download an overview of IBF and their services.
Learn more about our logistics services and other capabilities by contacting us at sales@raklogistics.com.