A New Home for RAK's Headquarters
RAK Logistics has moved its Headquareters in Singapore to a new office. RAK Logistis' new HQ is now located at:
273 Thomspn Road #04-04, Singapore 307644
Phone: 65 - 6266 - 0886
RAK Singapore has a highly skilled team that is designed to provide exceptional service and provide create logistics solutions to solve any client's need. The Singapore office specializes in freight services with the ability to provide warehouse and distribution services.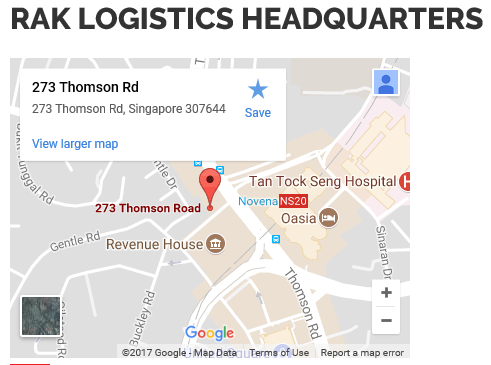 Click Here to view additional contact details for the Singapore office.
Learn more about our logistics services and other capabilities by contacting us at sales@raklogistics.com